We are pleased to inform our guests that the hotel has undergone refurbishment. Since October 2013, many bedrooms have been redecorated as well as the bar, ballroom and lounge. We look forward to receiving your inquiries and bookings for holidays.
---
About Us
Our Victorian property enjoys a stunning seafront position on Llandudno's vast promenade and offers an indoor heated swimming pool. It is ideally situated for a stroll along the coast, yet is only a stone's throw from Llandudno's shops and the pier. The hotel has all the comforts to keep everyone entertained at an affordable cost.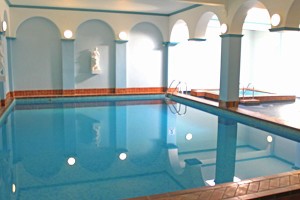 Bookings
All 144 bedrooms have en suite bathrooms and offer an array of comforts, including flat-screen televisions, telephones, and tea and coffee making facilities. There are lifts to all bedroom floors and many rooms have splendid views of the bay.

We offer a variety of single, twin, double, triple and family rooms, and have a range of facilities for private functions and parties.

For the best rates, contact the hotel:
Tel: 01492 860788
Email: reservations@chatsworth-hotel.co.uk
Follow Us on Facebook
For special offers at short notice, visit our Facebook page.